4 star hotel with swimming pool in Sardinia
Travelers seeking a 4 star hotel with a swimming pool in Sardinia will be delighted to pick Colonna Beach Hotel. The pool area can be found at the center of our garden. You will be surrounded by lush Mediterranean vegetation: a colorful, quiet oasis where you can spend a relaxing afternoon under the sun.
Guests of our 4 star hotel with a swimming pool in Sardinia can enjoy this part of our premises from June 1st through September 30th. It is perfect if you are bringing the whole family on vacation. You can work on your tan or relax under the shade of one of the umbrellas and deck chairs that surround the basin while children play nearby and splash water on each other.
You can also taste the snacks and drinks from our very own American Bar, which is open from 14:00 to 18:00. Take the chance to try a glass of local wine, or alternatively one of the cocktails that our bartender will prepare with skill. All of these will be the ideal elements for a poolside party in good company.
Contact us if you need more information. Our staff will be eager to make sure you have an unforgettable stay at our 4 star hotel with a swimming pool in Sardinia. Make reservations now!
Offers from:
Colonna Beach Hotel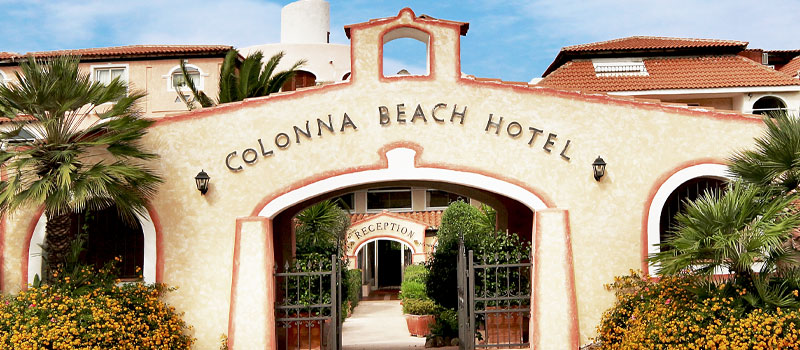 PREPAID AND NOT REFUNDABLE RATE - PAY NO...
Get the best price for your holiday in Sardinia! B...
discover more
Colonna Beach Hotel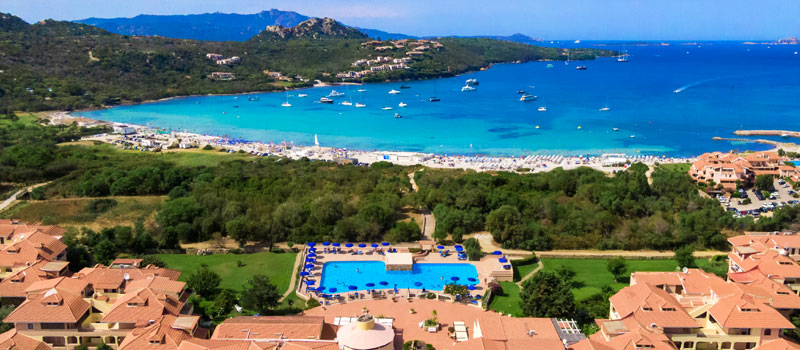 FLEXIBLE RATE - PAYMENT ON ARRIVAL
Choose the best flexible rate! Free cancellation u...
discover more
Online offer:
Only with us